PARking at the safe guarded area of Scheepspark BV
The fresh sea breeze runs trough your hair. Wild birds greeting you while the coast of Schiermonnikoog invites you for an amazing holiday or day trip. If you need to worry about your car? No of course not! You parked it safe at Scheepspark BV in Lauwersoog.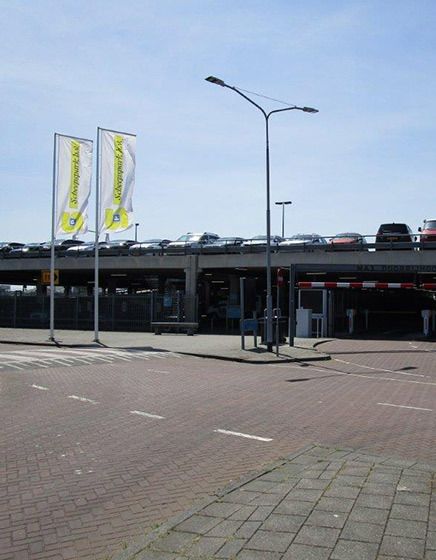 PARKING FOR AN AFFORDABLE PRICE
Since 2003 you can park your car sheltered. At P1 we have capacity of 730 cars. If your car or vehicle is taller than 2.25 meters, we have the possibility for you to park at P2. This is an outside parking area with no limited height restrictions.
Here we have another 660 spaces for you to park your car. The cost for both parking areas are €6,75 per calendar day.

It is not possible to reserve a parking spot in advance.
The disabled parking is in the front of P1, this is the closest to where you need to be with the ferry. We also have spaces for you to charge your electric car.
Parking at Scheepspark BV is always at your own risk.
Are you only here to drop someone off?
Use the blue marked area in front of Wagenborg.
You're allowed to park here for a maximum of one hour.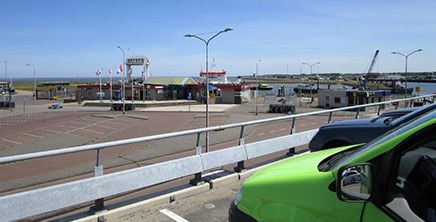 RENT A GARAGE
Do you live on Schiermonnikoog? You can rent a garage with us. This way you can leave your car in your own locked away space. Call 0519 - 34 91 39 or send an email to info@scheepspark-lauwersoog.nl for further information.